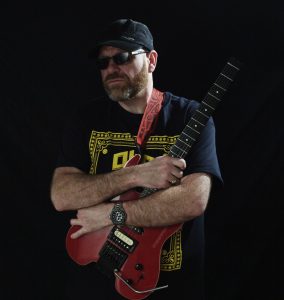 Colin Weir
If you look up the word "Versatile" in the dictionary you'll simply see Colin staring back at you from the page! Whatever genre he finds himself in he plays with a competency and authenticity that few musicians can achieve. Colin has a seemingly endless arsenal of melodies and riffs. He also has an ear for sounds and tones often transcending his guitar beyond the realms of the archetypal guitar sound.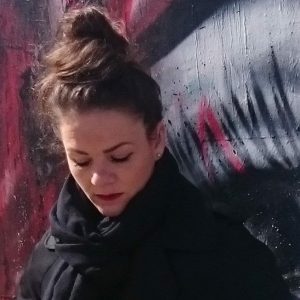 Sophia's ability to create the perfect topline to any melody, riff or song is unparalleled. Seriously, play her a melody and she'll have the topline sorted before you finish playing. It doesn't matter if it's the first time or the millionth time you've heard her, Sophia's voice is powerful, soulful and reasuringly familiar, like an old friend. Sophia's ability to be equally at home in the studio as well as on stage has enabled her to lend vocals to an array of songs by a plethora of artists/producers across the globe. Having played piano since a young age, Sophia brings a lot more to Sophia Syndicate than just her incredible vocals!
What this man doesnt' know about sound isn't worth knowing. A bold statement, but spend time in the studio or at a gig with him and you realise that he not only lives up to the statement but that maybe, just maybe that statement is slightly insulting. A DJ and Producer, Technical Finger's ability to hear the bigger picture is unrivalled. Whatever your sonic vision, Technical Finger has the skills and ability to bring it to life and make it bang. If you find yourself nodding your head or full on dancing your arse off whilst listening to Sophia Syndicate, you owe it to Technical Finger. He'll make sure you're moving, smiling and not overwhelmed b y a wall of noise.
Harry Arnold
When Sophia Syndicate were looking for a drummer they knew they needed someone who was not only a solid time keeper but also able to play the beats and mix acoustic and electronic elements together seamlessly, enter Harry. Forever trying to push his abilities and rise to any challenge thrown at him, Harry brings an energy to Sophia Syndicate. You'll get worn out just watching him, but he'll make you want to dance don't you worry about that!
When Scott first joined Sophia Syndicate he brought a chilled, calm vibe with him. After a few weeks he found the volume knob on his amp and solidified his position in the band! Initially brought in to play electric bass, it slowly became apparent that he could not only play electric bass but also; Double bass and Synth bass. Scott is literally the gift that keeps giving. His playing is solid and his groove is deep! Much like Colin, Scott earns himself a place in the dictionary under the word 'Versatile'. With roots in EDM and electronic music, Scott is the perfect fit to bring Sophia Syndicate basslines to life!
Want some free music and to stay in touch?